All-New Discovery Sport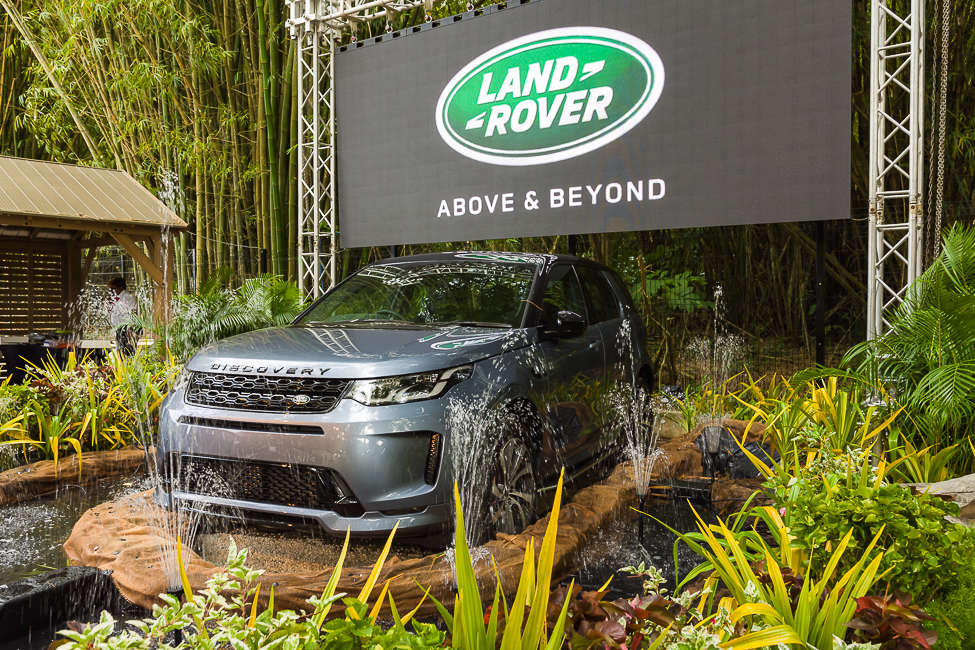 Trafalgar Motors, a subsidiary of ANSA Motors, was built around two luxury British car brands with exceptional design and engineering capabilities. Established in 2011, Trafalgar Motors is the sole authorized dealer of Land Rover in Trinidad and Tobago.
Land Rover is the world-renowned manufacturer of premium 4x4s since 1948. Land Rover is designed, engineered, and manufactured in the United Kingdom.
With the introduction of each new Land Rover model, we keep our customers on the cutting edge of technology, design, and luxury. Beautifully designed models like the Land Rover Discovery Sport, add significantly to the superior product offering at Trafalgar, which is above and beyond the competition.
In keeping with this, Trafalgar Motors launched the New Discovery Sport on Saturday, 16th November 2019 at Upick TT, Tucker Valley, Chaguaramas. Guests were invited to view the SUV that enhances every family adventure.
The 'Go anywhere' premium compact SUV embodies Land Rover's Spirit of Discovery and the world's most versatile compact 5+2 SUV which has been updated with the latest user-friendly technology and more efficient, electrified engines. With this model of Discovery Sport, you can go anywhere with the Innovative Terrain Response 2 technology ensures you can wade rivers, climb mountains and explore places other SUVs cannot reach. These features among many others are available on the New Discovery Sport priced from $650,000, on sale from 16th November 2019.